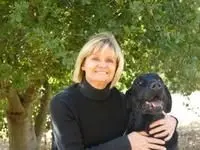 Beverly is a psychotherapist and licensed marriage and family therapist specializing in individual, couples and family therapy, particularly families struggling with addiction issues. She maintains a private practice in the beautiful Santa Ynez Valley, California..
With over 20 years experience as a counselor and therapist, and as a graduate of Pacifica Graduate Institute specializing in addictions and other family struggles, she is currently serving as private practitioner working with a broad spectrum of clients. Among her areas of expertise are addictions, codependency, depression, trauma, disordered overeating and intensive experiential small groups.
In addition to being a prominent relationship therapist, Beverly taught in the Master's Psychology program at Brandman University where she recieved the Adjunct Faculty of the Year Award. Beverly also presents and facilitates intensive weekend workshops for healing old wounds. Beverly offers yearly intensive workshops on professional burnout for all the healing professions. Beverly is a disaster mental health volunteer for the American Red Cross. She volunteered her services through Hurricane Katrina as well as serving through local disasters.
Beverly is an interactive, experiential/depth psychotherapist. Her therapeutic approach is to provide support and practical feedback to help clients effectively address personal life challenges. She integrates complementary methodologies and techniques to offer a highly personalized approach tailored to each client. With compassion and understanding, she works with each individual to help them build on their strengths and attain the personal growth they are committed to accomplishing. Beverly lives on a Ranch in the Santa Ynez Valley where she enjoys her husband, family, friends and pets.
Education
MA - Psychology w/concentration in Depth Psychology
Pacifica Graduate Institute, California
BA - Psychology and Social Work Concentration
Salisbury State University, Maryland
AA- Chemical Dependency Counseling Degree
Worcester-Wicomico Comm. College
Board of Behavioral Sciences - LMFT #41786
California Association of Marriage and Family Therapists